Collect Signatures from Unknown Signers With DocuSign Specify Recipient
Mar 23, 2023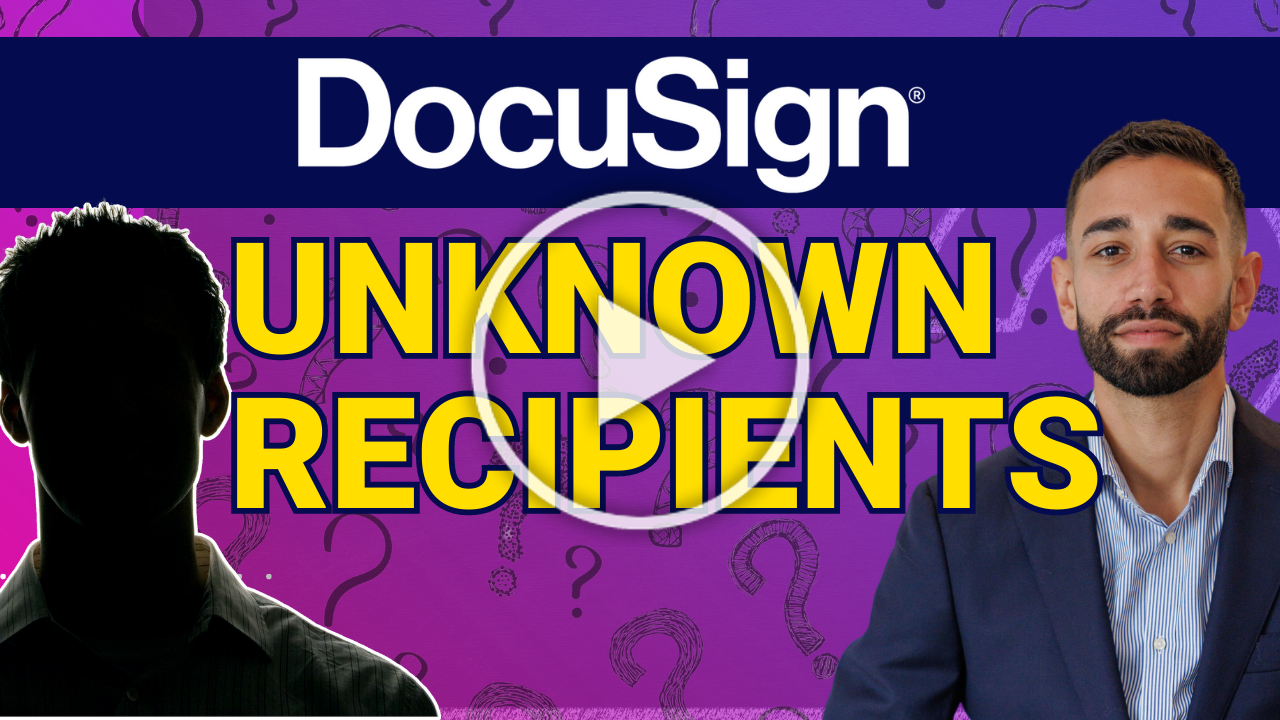 Do you want to learn how to collect signatures from unknown signers? That's possible with DocuSign's 'Specify Recipient' feature!
In this week's video, I'll be showing you step-by-step how to do this quickly and easily. Here are the main points covered in the video:

* Learn about the 'Specify Recipient' feature and how it works
* Know when sending documents without names or emails is necessary
* Understand the benefits of using this feature to avoid delays in transactions
And if you need our help to help you automate your employee onboarding workflow send us an email at [email protected] or book a consultation with one of our automation consultants!
Our services include DocuSign support, template, and custom integration development to help you automate all your workflow!